Holy Family Catholic School
Green Bay Area Catholic Education (GRACE) School System

Learn more about STAR Assessments!


GRACE's Our Lady of Guadalupe Outreach Program was successful!

WELCOME
Welcome to Holy Family Catholic School, Green Bay's west-side Catholic School!
Holy Family has a longstanding tradition of inspiring faith, family values, and excellence in education since 1954.
We provide a superior education in an engaging, faith-based environment
that cultivates the spiritual, academic, social, emotional, and physical development of every child in grades PK3-8.
We are excited to make connections with students, parents, and the greater faith community.
We are driven to ensure that every student attending Holy Family learns at the highest level.
Interim Principal Sara Sharkey
ABOUT
Holy Family Catholic School is part of the Green Bay Area Catholic Education (GRACE) School System. It is a private Catholic school serving Preschool and Elementary through 8th grade (PK3-8) with open enrollment. Holy Family provides an individualized education in a faith-based environment. Each child is supported not only academically, but spiritually. The best way to learn more about HFS is to visit! Click the button below to schedule a tour.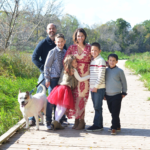 Testimonial 4
We love this little school. We are constantly reminded just how well cared for our children are when they're at Holy Family. From academics to spirituality, their needs are met.
Testimonial 5
I want students to not only remember the information they learn, but understand how they can use their knowledge in real life after the bell rings at the end of the day.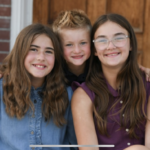 Testimonial 3
We love Holy Family because it is truly one big family. Every person cares about our children by making the school a welcoming, safe and supportive environment. The teachers and staff want our children to succeed!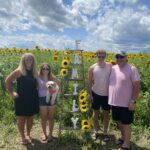 Testimonial 2
Holy Family is [my family's] home away from home. This is my 22nd year teaching at Holy Family, and my two children have also attended HFS. They received a quality Catholic education and experienced many great learning opportunities!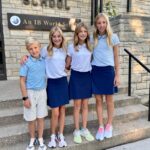 Test Quote 1
We couldn't be happier with the decision to move from public education to this community of Catholic education. Moving four children to a new school is already a nerve-wracking decision for both parents and kids but the HFS principal, teachers, staff and parents welcomed us with open arms.